Addressing the Cultural-Ecological Crisis through Indigenous-led Youth Resilience and Innovation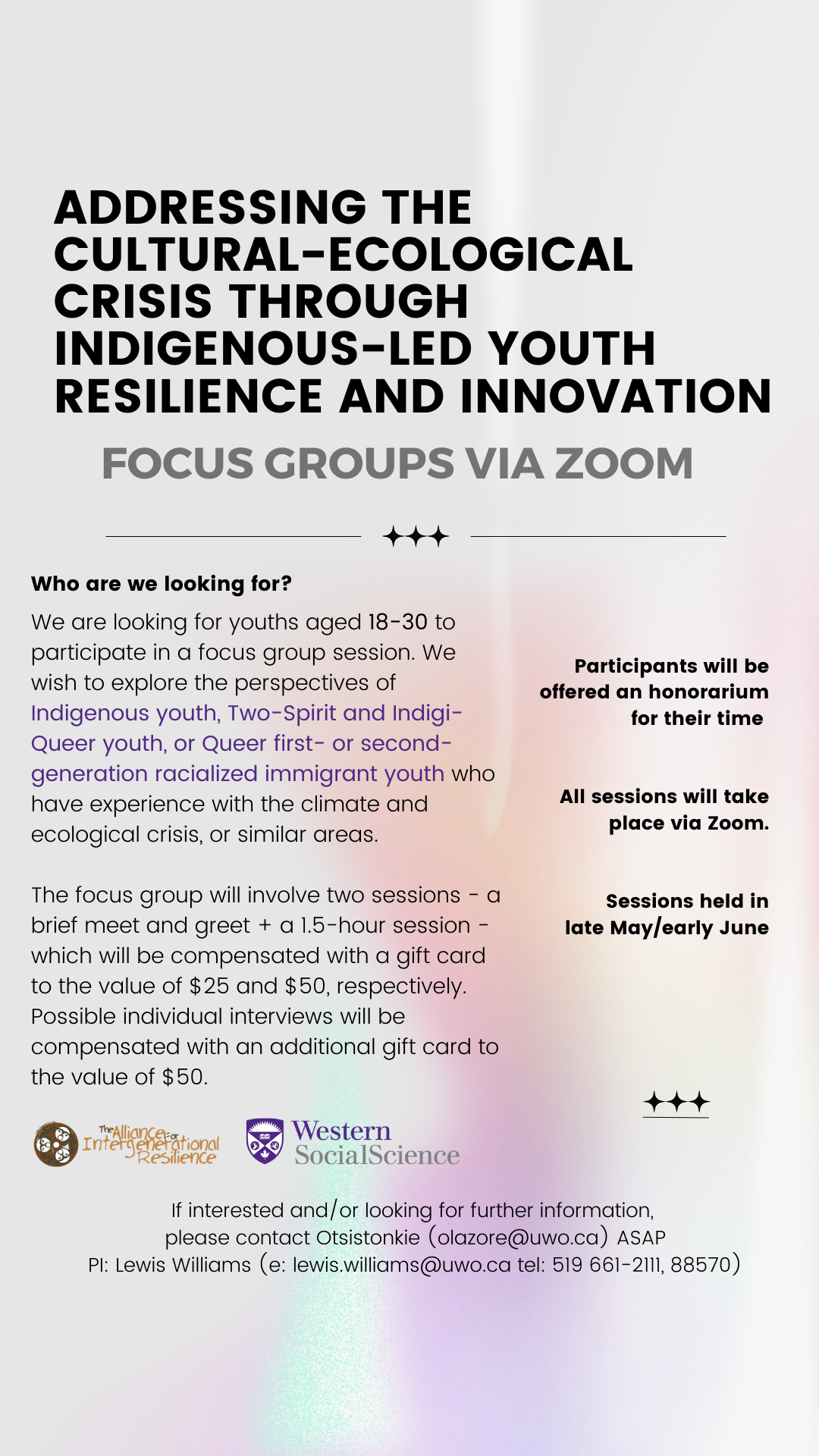 Addressing the Cultural-Ecological Crisis through Indigenous-led Youth Resilience and Innovation
Focus Groups Via Zoom
---
Participants will be offered an honorarium for their time
All sessions will take place via Zoom
Sessions held in late May/early June
Who are we looking for?
We are looking for youths aged 18-30 to participate in a focus group session. We wish to explore the perspectives of Indigenous youth, Two-Spirit and Indigi-Queer youth, or Queer first- or second- generation racialized immigrant youth who have experience with the climate and ecological crisis, or similar areas.
The focus group will involve two sessions - a brief meet and greet and a 1.5 hour session - which we be compensated with a gift card to the value of $25 and $50, respectively. Possible individual interviews will be compensated with an additional gift card to the value of $50.