Director's Message
Welcome to Indigenous Studies at Western University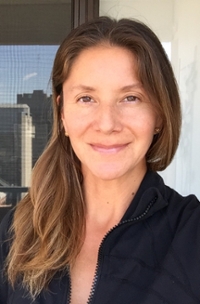 Our multidisciplinary program is designed to provide a holistic understanding of topics relevant to Indigenous peoples and Indigenous communities, while providing students with valuable research experience in order to better understand those topics. While our emphasis is on the Canadian context, that priority is augmented by explorations of Indigenous issues in other areas of the world.
Since its inception, the program has welcomed an ethnically diverse undergraduate population making our classrooms rich and vibrant spaces of learning and interaction. Throughout the year, students benefit from visiting Elders and guest scholars, in addition to our experienced faculty, all of whom bring a wealth of first-hand experience to the classroom.
At IS, we are committed to developing graduates who, in a rapidly changing global environment, will acquire a sound foundation for pursuing careers in the private, non-profit and government sectors. An undergraduate degree in IS will also provide students with the opportunity to gain admission into professional schools such as law, medicine, health science, education, and business.
Please do not hesitate to contact us for more information. We would be more than happy to respond to your questions about our program.
Janice Forsyth
On leave until January 2022